International Corinphila Auction November 10/11 and 22 to 25, 2017
Dear customers and friends of Corinphila,
From 22 to 24 November 2017 there was again a TOP CLASS Auction week at Corinphila in Zurich. Sensational bidding battles and some incredible charges set new standards. Our international offers, as well as the 'Besançon' collection Australia and Australian States of catalogue 221 were still in strong demand. Please see the LIST OF PRICES REALIZED
New publications EDITION SPÉCIALE · Switzerland · The collection Jack Luder
Corinphila presents the Jack Luder Collection of Classic Switzerland in two volumes
The names Eduard and Jack Luder are strong related to the company Corinphila. Father and son led the oldest stamp auction house of Switzerland about 80 years between 1925 and 1992. They established Corinphila as an epitome for philately and stamp auctions. But only few people know: Jack Luder collected many years and built up a fantastic collection of Switzerland 1843-1863 and Switzerland cancellations 1850-1854. This collection is shown to the public the first time in two volumes.
Additionally to the epic Old Switzerland collections the interesting story of Eduard Luder, Jack Luder and Corinphila between 1919 and 1992 is being told.
Both books are available in our online shop now.
Auction delayed
Dear customers,
we still have a slight delay on our auction schedule, sorry
Auction is running
Thank you for your understanding
Historic Views and Engravings of Switzerland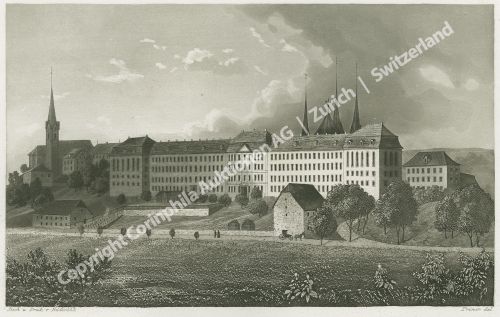 Muri, Ct. Aargau/Argovia
Our New Webshop with more than 1'000 Historic Views and Engravings of Switzerland is now open:
► Webshop Historic Views and Engravings
Numismatics and Philately in best Hands
SINCONA
CORINPHILA

The passion and fascination of collecting is something
that closely combines philately and numismatics.
CORINPHILA and SINCONA represent discretion,
expertise and quality in support of this collecting.

If you would like to sell your numismatic treasures
as well as your stamps, then we have the right partner for you.
At Corinphila we know that your submission
will be in the best company.
Partner of the Global Philatelic Network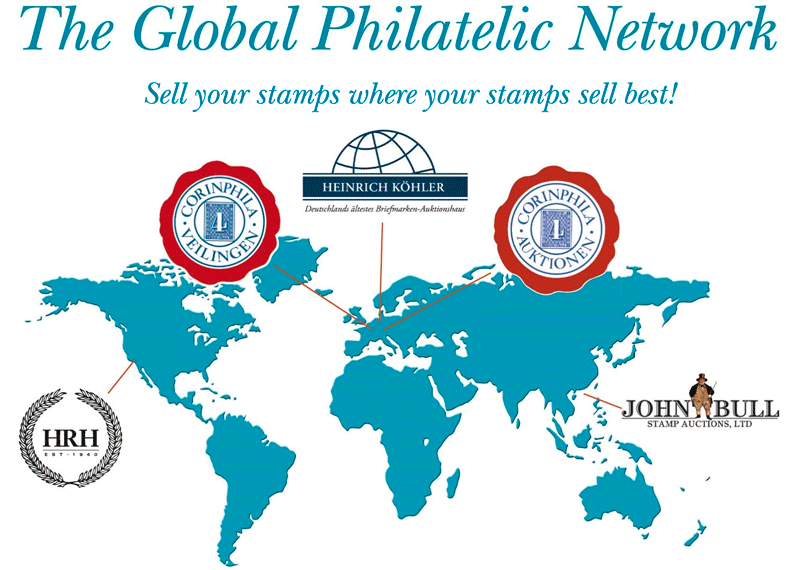 Global Philatelic Network Auctions
COMPANY & COUNTRY

UPCOMING AUCTIONS

CONSIGNMENT DEADLINE

Corinphila Switzerland
Switzerland's Oldest Stamp Auction House.
Founded in 1921

10-11 November 2017 &
22-24 November 2017

-
Corinphila Netherlands
Fine Stamp Auctions since 1974
10 & 15-17 March 2018

31 Dezember 2017

Heinrich Koehler, Germany
Germany's Oldest Stamp Auction House.
Founded in 1913

20-24 März 2018

15 Januar 2018
H.R. Harmer, USA
Founded in 1940
26-28 October 2017

-

John Bull, Hong Kong
Hong Kong's Oldest Philatelic Auction House.
Founded in 1977
9-11 December 2017
-