CORINPHILA AUCTIONS 274 - 283 ALL RESULTS NOW ONLINE AVAILABLE
Dear Customers and Friends of Corinphila,
We would like to thank all bidders, whether successful or unsuccessful, for their participation at our Auction sales 274-283 which took place from Friday November 19 to Friday November 26, 2021. We all experienced seven exciting days, enlivened by numerous bidders who participated either with their written bids or by telephone and most especially on the Internet via our Online Live Bidding System.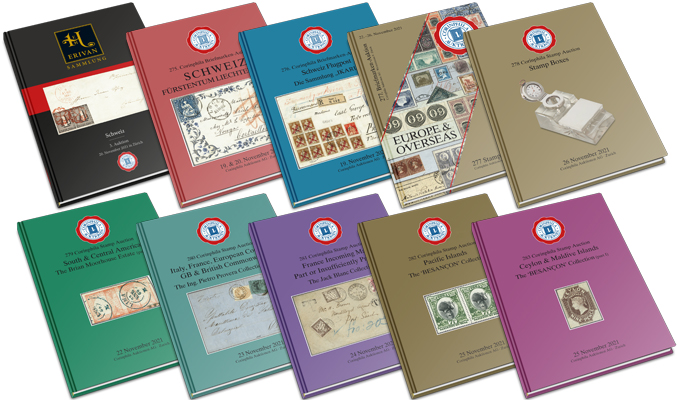 Preview Auctions 2021-2023
Historic Views and Engravings of Switzerland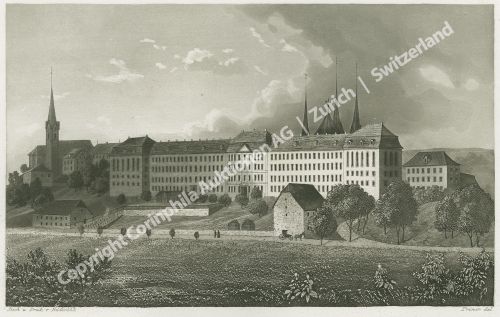 Muri, Ct. Aargau/Argovia
Our New Webshop with more than 1'000 Historic Views and Engravings of Switzerland is now open:
► Webshop Historic Views and Engravings
Numismatics and Philately in best Hands
SINCONA
CORINPHILA

The passion and fascination of collecting is something
that closely combines philately and numismatics.
CORINPHILA and SINCONA represent discretion,
expertise and quality in support of this collecting.

If you would like to sell your numismatic treasures
as well as your stamps, then we have the right partner for you.
At Corinphila we know that your submission
will be in the best company.
Partner of the Global Philatelic Network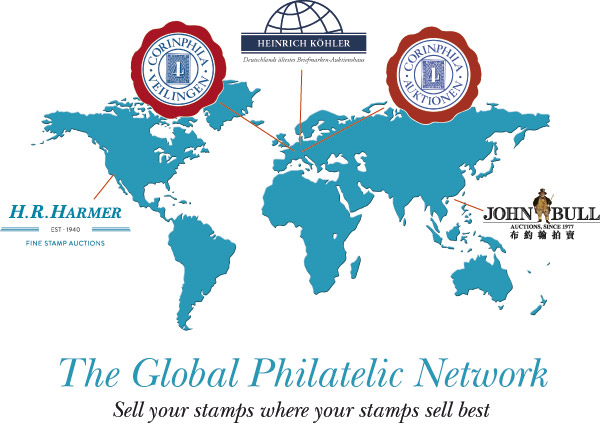 Global Philatelic Network Auctions
Company & Country

Next Auctions

Consignment Deadline

Corinphila Switzerland
Switzerland's Oldest Stamp Auction House.
Founded in 1919

22-27 November 2021
30 May - 4 June 2022

–
15 March 2022

Corinphila Netherlands
Fine Stamp Auctions since 1974

15-18 September 2021
17-19 March 2022

–
15 December 2022
Heinrich Koehler, Germany
Germany's Oldest Stamp Auction House.
Founded in 1913

20-25 September 2021
21-26 March 2022

–
15 January 2022

H.R. Harmer, USA
Founded in 1940
30 September - 2 October 2021
December 2021

–
–

John Bull, Hong Kong
Hong Kong's Oldest Philatelic Auction House.
Founded in 1977

December 2021
June 2022

15 October 2021
15 March 2022