257-264 Auction – Online Live Bidding
International Corinphila Auction in Zurich 25-30 January 2021

REQUEST CREDIT-LIMIT FOR ONLINE LIVE BIDDING
View Auction (picture+audio) WITHOUT bidding
In order to ensure that you will not miss any lot please register for online live bidding as soon as possible!
Creating your personal account (once):
In order to participate online live in our auction you have to register
After you registered you will receive an email with a confirmation link
After clicking this link you can choose your password and login
Once logged in you will see a link "Live-Bidding-Registration"
Request credit-limit for Online Live Bidding (before every auction again):
Then you can input the amount you are going to spent in our auction
After we checked your data and amount you will receive a confirmation email
As soon as you received this email you will be able to bid online live on our auction
In case you should have any problems please do not hesitate to contact us!
ATTENTION SCREEN SAVER!
In case your screen saver starts during Online Live Bidding: Do not deactivate the screen saver by pressing 'Enter' or 'Spacebar' keys! Otherwise there is a risk that you may accidentally bid in the auction. You can deactivate the screen saver by moving the mouse.
Important Notice
Corinphila Auction Series 257-264 - January 25 to 30, 2021
The auction of 25 to 30 January 2021 will take place as planned!
Sadly, however, it will not be a room auction and thus, we ask for your understanding!
Online Catalogue

Viewing in our offices
On-site viewing is still possible, but only one viewer may be present at the same time. Viewing is possible by prior registration only. Please contact us!
How to Online Live Bidding
Experience Corinphila auctions as if you were there live in the auction room. With one click to your favourite piece. With online live bidding, you can act quickly and flexibly to bid for sought-after pieces. In the following video we explain how you can register and participate in the auction.
Consign to the June auction
Consign to the auction
We accept already consignments for our scheduled Sale in June 7 to 12, 2021
If you think to consign to the next sale please do not hesitate to contact us. We will be pleased to arrange an appointment in our office or discuss larger holdings in your own home.
Closing date for consignments: April 1st, 2021
Historic Views and Engravings of Switzerland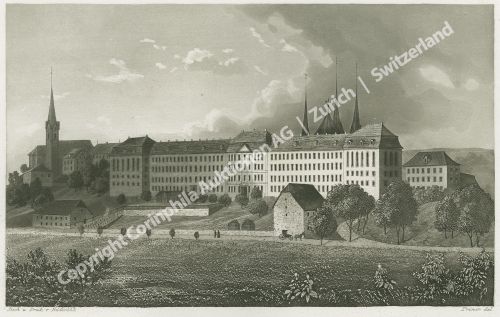 Muri, Ct. Aargau/Argovia
Our New Webshop with more than 1'000 Historic Views and Engravings of Switzerland is now open:
► Webshop Historic Views and Engravings
Numismatics and Philately in best Hands
SINCONA
CORINPHILA

The passion and fascination of collecting is something
that closely combines philately and numismatics.
CORINPHILA and SINCONA represent discretion,
expertise and quality in support of this collecting.

If you would like to sell your numismatic treasures
as well as your stamps, then we have the right partner for you.
At Corinphila we know that your submission
will be in the best company.
Partner of the Global Philatelic Network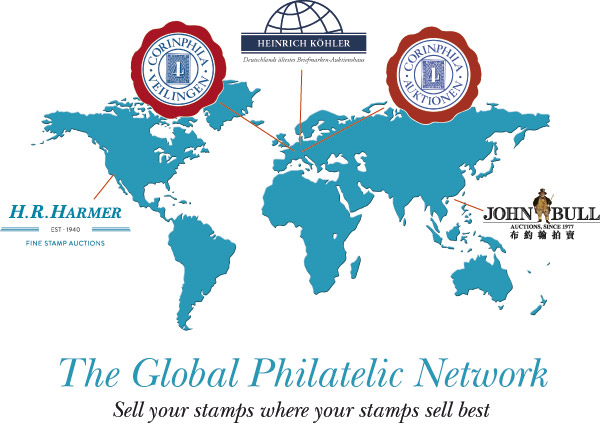 Global Philatelic Network Auctions
Company & Country

Next Auctions

Consignment Deadline

Corinphila Switzerland
Switzerland's Oldest Stamp Auction House.
Founded in 1919

25-30 January 2021
7-12 June 2021

-
15 April 2021

Corinphila Netherlands
Fine Stamp Auctions since 1974

8-10 April 2021
16-18 September 2021

-
15 June 2021
Heinrich Koehler, Germany
Germany's Oldest Stamp Auction House.
Founded in 1913

19-24 April 2021
21-25 September 2021

15 February2021
15 July 2021

H.R. Harmer, USA
Founded in 1940
May 2021
November 2021

15 March 2021
15 September 2021

John Bull, Hong Kong
Hong Kong's Oldest Philatelic Auction House.
Founded in 1977

18-20 June 2021
December 2021

30 March 2021
15 October 2021